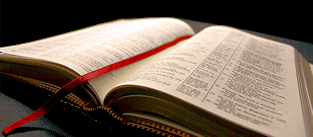 Bible Usage:
Dictionaries:
Included in Eastons:

Yes

Included in Hitchcocks:

No

Included in Naves:

No

Included in Smiths:

Yes

Included in Websters:

No

Included in Strongs:

Yes

Included in Thayers:

No

Included in BDB:

Yes
Strongs Concordance:
Easton's Bible Dictionary
Rephaim
Lofty men; giants, (Genesis 14:5; 2 Samuel 21:16, 18, marg. A.V., Rapha, marg. R.V., Raphah; Deuteronomy 3:13, R.V.; A.V., "giants"). The aborigines of Palestine, afterwards conquered and dispossessed by the Canaanite tribes, are classed under this general title. They were known to the Moabites as Emim, i.e., "fearful", (Deuteronomy 2:11), and to the Ammonites as Zamzummim. Some of them found refuge among the Philistines, and were still existing in the days of David. We know nothing of their origin. They were not necessarily connected with the "giants" (R.V., "Nephilim") of Genesis 6:4. (See GIANTS.)
---
Naves Topical Index
Rephaim
---
Smith's Bible Dictionary
Rephaim
---
Smith's Bible Dictionary
Rephaim, the Valley of
(1 Samuel 5:18,22; 23:13; 1 Chronicles 11:15; 14:9; Isaiah 17:5) also in (Joshua 15:8) and Joshua 18:16 It is translated in the Authorized Version "the valley of the giants ," a spot which was the scene of some of David's most remarkable adventures. He twice encountered and defeated the Philistines there. (2 Samuel 5:17-25; 23:13) etc. Since the latter part of the sixteenth century the name has been attached to the upland plain which stretches south of Jerusalem and is crossed by the road to Bethlehem
the el Buk'ah of the modern Arabs. (This valley begins near the valley of Hinnom, southwest of Jerusalem extending toward Bethlehem. It is about a mile long, with hills on either side. This agrees with Josephus and is the generally-accepted location of this valley.
ED.) Tobler, however, in his last investigations conclusively adopts the Wady Der Jasin , on the northwest of Jerusalem. The valley appears to derive its name from the ancient nation of the Rephaim. [GIANTS]
---
Easton's Bible Dictionary
Rephaim, Valley of
(Joshua 15:8; 18:16, R.V.). When David became king over all Israel, the Philistines, judging that he would now become their uncompromising enemy, made a sudden attack upon Hebron, compelling David to retire from it. He sought refuge in "the hold" at Adullam (2 Samuel 5:17-22), and the Philistines took up their position in the valley of Rephaim, on the west and south-west of Jerusalem. Thus all communication between Bethlehem and Jerusalem was intercepted. While David and his army were encamped here, there occurred that incident narrated in 2 Samuel 23:15-17. Having obtained divine direction, David led his army against the Philistines, and gained a complete victory over them. The scene of this victory was afterwards called Baalperazim (q.v.).
A second time, however, the Philistines rallied their forces in this valley (2 Samuel 5:22). Again warned by a divine oracle, David led his army to Gibeon, and attacked the Philistines from the south, inflicting on them another severe defeat, and chasing them with great slaughter to Gezer (q.v.). There David kept in check these enemies of Israel. This valley is now called el-Bukei'a.
---