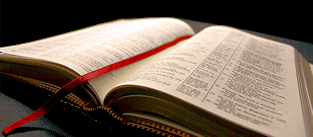 Bible Usage:
Dictionaries:
Included in Eastons:

No

Included in Hitchcocks:

No

Included in Naves:

Yes

Included in Smiths:

No

Included in Websters:

Yes

Included in Strongs:

Yes

Included in Thayers:

Yes

Included in BDB:

Yes
Strongs Concordance:
Naves Topical Index
Envy
General references
Job 5:2-3; Psalms 37:1; Psalms 37:7; Proverbs 24:19; Psalms 49:16; Psalms 73:3; Psalms 73:17-20; Psalms 112:10; Proverbs 3:31; Proverbs 14:30; Proverbs 23:17; Proverbs 24:1; Proverbs 27:4; Ecclesiastes 4:4; Song of Solomon 8:6; Isaiah 26:11; Ezekiel 35:11; Romans 1:29; Romans 13:13; 1 Corinthians 3:3; 1 Corinthians 13:4; 2 Corinthians 12:20; Galatians 5:19-21; Galatians 5:26; 1 Timothy 6:4-5; Titus 3:3; James 3:14; James 3:16; James 4:5; James 5:9; 1 Peter 2:1
Instances of:
Cain, of Abel
Genesis 4:4-8
Sarah, of Hagar
Genesis 16:5-6; Genesis 21:9-10
Philistines, of Isaac
Genesis 26:14
Rachel, of Leah
Genesis 30:1
Leah, of Rachel
Genesis 30:15
Laban's sons, of Jacob
Genesis 31:1
Joseph's brethren, of Joseph
Genesis 37:4-11; Genesis 37:19-20; Acts 7:9
Joshua, of Eldad and Medad
Numbers 11:28-30
Miriam and Aaron, of Moses
Numbers 12:1-10
Korah, Dathan, and Abiram, of Moses
Numbers 16:3; Psalms 106:16-18
Saul, of David
1 Samuel 18:8-9; 1 Samuel 18:29; 1 Samuel 20:31
Haman, of Mordecai
Esther 5:13
The princes of Babylon, of Daniel
Daniel 6:4
Priests, of Jesus
Matthew 27:18; Mark 15:10; John 11:47
Jews, of Paul and Barnabas
Acts 13:45; Acts 17:5
---
Webster's 1828 Dictionary
Envy
EN'VY, verb transitive [Latin invideo, in and video, to see against, that is, to look with enmity.]
1. To feel uneasiness, mortification or discontent, at the sight of superior excellence, reputation or happiness enjoyed by another; to repine at another's prosperity; to fret or grieve one's self at the real or supposed superiority of another, and to hate him on that account.
Envy not thou the oppressor. Proverbs 3:31.
Whoever envies another, confesses his superiority.
2. To grudge; to withhold maliciously.
To envy at, used by authors formerly, is now obsolete.
Who would envy at the prosperity of the wicked?
EN'VY, noun Pain, uneasiness, mortification or discontent excited by the sight of another's superiority or success, accompanied with some degree of hatred or malignity, and often or usually with a desire or an effort to depreciate the person, and with pleasure in seeing him depressed. envy springs from pride, ambition or love, mortified that another has obtained what one has a strong desire to possess.
Envy and admiration are the Scylla and Charybdis of authors.
All human virtue, to its latest breath,
Finds envy never conquered, but by death.
Emulation differs from envy in not being accompanied with hatred and a desire to depress a more fortunate person.
Envy, to which th' ignoble mind's a slave,
Is emulation in the learn'd or brave.
It is followed by of or to. They did this in envy of Caesar, or in envy to his genius. The former seems to be preferable.
1. Rivalry; competition. [Little used.]
2. Malice; malignity.
You turn the good we offer into envy
3. Public odium; ill repute; invidiousness.
To discharge the king of the envy of that opinion.
---
Webster's 1828 Dictionary
Envying
EN'VYING, participle present tense Feeling uneasiness at the superior condition and happiness of another.
EN'VYING, noun Mortification experienced at the supposed prosperity and happiness of another.
1. Ill will at others, on account of some supposed superiority. Galatians 5:21.
---