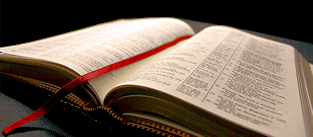 Bible Usage:
Dictionaries:
Included in Eastons:

Yes

Included in Hitchcocks:

No

Included in Naves:

No

Included in Smiths:

Yes

Included in Websters:

Yes

Included in Strongs:

Yes

Included in Thayers:

Yes

Included in BDB:

No
Strongs Concordance:
Easton's Bible Dictionary
Evangelist
A "publisher of glad tidings;" a missionary preacher of the gospel (Ephesians 4:11). This title is applied to Philip (Acts 21:8), who appears to have gone from city to city preaching the word (8:4, 40). Judging from the case of Philip, evangelists had neither the authority of an apostle, nor the gift of prophecy, nor the responsibility of pastoral supervision over a portion of the flock. They were itinerant preachers, having it as their special function to carry the gospel to places where it was previously unknown. The writers of the four Gospels are known as the Evangelists.
---
Smith's Bible Dictionary
Evangelist
(publisher of glad tidings). In the New Testament the "evangelists" appear on the one hand after the "apostles" and "prophets;" on the other before the "pastors" and "teachers." They probably stood between the two. (Acts 21:8; Ephesians 4:11) The work of the evangelist is the proclamation of the glad tidings to those who have not known them, rather than the instruction and pastoral care of those who have believed and been baptized. It follows also that the name denotes a work rather than an order . Its use is nearly like our word missionary. The evangelist might or might not be a bishop-elder or a deacon. The apostles, so far as they evangelized, (Acts 8:25; 14:7; 1 Corinthians 1:17) might claim the title, though there were many evangelists who were not apostles. If the gospel were a written book, and the office of the evangelists was to read or distribute it, then the writers of such books were pre-eminently THE evangelists. In later liturgical language the word was applied to the reader of the gospel for the day.
---
Webster's 1828 Dictionary
Evangelist
EVAN'GELIST, noun A writer of the history, or doctrines, precepts, actions, life and death of our blessed Savior, Jesus Christ; as the four evangelists, Matthew, Mark, Luke and John.
1. A preacher or publisher of the gospel of Jesus Christ, licensed to preach, but not having charge of a particular church.
---
Webster's 1828 Dictionary
Evangelistary
EVAN'GELISTARY, noun A selection of passages from the gospels, as a lesson in divine service.
---