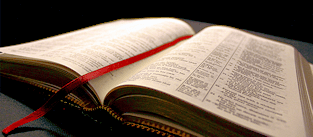 Bible Usage:
Dictionaries:
Included in Eastons:

Yes

Included in Hitchcocks:

No

Included in Naves:

Yes

Included in Smiths:

Yes

Included in Websters:

Yes

Included in Strongs:

Yes

Included in Thayers:

Yes

Included in BDB:

No
Strongs Concordance:
Easton's Bible Dictionary
Adoption
The giving to any one the name and place and privileges of a son who is not a son by birth.
1. Natural. Thus Pharaoh's daughter adopted Moses (Exodus 2:10), and Mordecai Esther (Esther 2:7).
2. National. God adopted Israel (Exodus 4:22; Deuteronomy 7:6; Hosea 11:1; Romans 9:4).
3. Spiritual. An act of God's grace by which he brings men into the number of his redeemed family, and makes them partakers of all the blessings he has provided for them. Adoption represents the new relations into which the believer is introduced by justification, and the privileges connected therewith, viz., an interest in God's peculiar love (John 17:23; Romans 5:5-8), a spiritual nature (2 Peter 1:4; John 1:13), the possession of a spirit becoming children of God (1 Peter 1:14; 2 John 4; Romans 8:15-21; Galatians 5:1; Hebrews 2:15), present protection, consolation, supplies (Luke 12:27-32; John 14:18; 1 Corinthians 3:21-23; 2 Corinthians 1:4), fatherly chastisements (Hebrews 12:5-11), and a future glorious inheritance (Romans 8:17, 23; James 2:5; Philippians 3:21).
---
Naves Topical Index
Adoption
---
Smith's Bible Dictionary
Adoption
an expression used by St. Paul in reference to the present and prospective privileges of Christians. (Romans 8:15,23; Galatians 4:5; Ephesians 1:5) He probably alludes to the Roman custom by which a person not having children of his own might adopt as his son one born of other parents. The relationship was to all intents and purposes the same as existed between a natural father and son. The term is used figuratively to show the close relationship to God of the Christian. (Galatians 4:4,5; Romans 8:14-17) He is received into God's family from the world, and becomes a child and heir of God.
---
Webster's 1828 Dictionary
Adoption
ADOP'TION, noun [Latin adoptio.]
1. The act of adopting, or the state of being adopted; the taking and treating of a stranger as one's own child.
2. The receiving as one's own, what is new or not natural.
3. God's taking the sinful children of men into his favor and protection.
Adoption of arms, an ancient ceremony of presenting arms to one for his merit or valor, which laid the person under an obligation to defend the giver.
Adoption by baptism is the spiritual affinity which is contracted by god-fathers and god-children, in the ceremony of baptism. It was introduced into the Greek church, and afterwards among the ancient Franks. This affinity was supposed to entitle the god-child to a share of the god-father's estate.
Adoption by hair was performed by cutting off the hair of a person and giving it to the adoptive father. Thus Pope John VIII adopted Boson, king of Arles.
Adoption by matrimony is the taking the children of a wife or husband, by a former marriage, into the condition of natural children. This is a practice peculiar to the Germans; but is not so properly adoption as adfiliation.
Adoption by testament is the appointing of a person to be heir, by will, or condition of his taking the name, arms, etc. of the adopter.
In Europe, adoption is used for many kinds of admission to a more intimate relation, and is nearly equivalent to reception; as, the admission of persons into hospitals, or monasteries, or of one society into another.
---