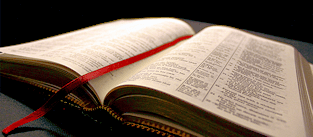 Bible Usage:
Dictionaries:
Included in Eastons:

No

Included in Hitchcocks:

No

Included in Naves:

No

Included in Smiths:

No

Included in Websters:

Yes

Included in Strongs:

No

Included in Thayers:

No

Included in BDB:

No
Webster's 1828 Dictionary
Boast
BOAST, verb intransitive [Gr. to inflate; Latin fastus.]
1. To brag, or vaunt one's self; to make an ostentatious display, in speech, of one's own worth, property, or actions.
2. To glory; to speak with laudable pride and ostentation of meritorious persons or things.
I boast of you to them of Macedonia. St. Paul. 2. Cor.9.
Usually, it is followed by of; sometimes by in.
3. To exalt one's self.
With your mouth you have boasted against me. Ezek.
BOAST, verb transitive To display in ostentatious language; to speak of with pride, vanity or exultation, with a view to self-commendation.
Lest men should boast their specious deeds.
1. Magnify or exalt.
They boast themselves in the multitude of their riches. Psalms 49:6.
2. To exult in confident expectation.
BOAST not thyself of tomorrow. Proverbs 27:1.
BOAST, noun Expression of ostentation, pride or vanity; a vaunting.
Thou makest thy boast of the law. Romans 2:17
1. The cause of boasting; occasion of pride, vanity, or laudable exultation.
Trial by peers is the boast of the British nation.
---
Webster's 1828 Dictionary
Boaster
BOASTER, noun One who boasts, glories or vaunts ostentatiously.
---
Webster's 1828 Dictionary
Boastful
BOASTFUL,adjective Given to boasting; ostentatious of personal worth or actions.
---
Naves Topical Index
Boasting
---
Webster's 1828 Dictionary
Boasting
BOASTING, participle present tense Talking ostentatiously; glorying; vaunting.
BOASTING, noun Ostentatious display of personal worth, or actions; a glorying or vaunting.
Where is boasting then? Romans 3:27.
---
Webster's 1828 Dictionary
Boastingly
BOASTINGLY, adverb In an ostentatious manner; with boasting.
---
Webster's 1828 Dictionary
Boastive
BOASTIVE, adjective Presumptuous. [Unusual.]
---
Webster's 1828 Dictionary
Boastless
BOASTLESS, adjective Without ostentation.
---