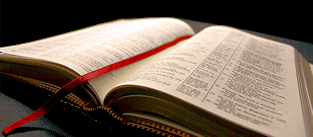 Bible Usage:
Dictionaries:
Included in Eastons:

Yes

Included in Hitchcocks:

No

Included in Naves:

No

Included in Smiths:

Yes

Included in Websters:

Yes

Included in Strongs:

Yes

Included in Thayers:

Yes

Included in BDB:

Yes
Strongs Concordance:
Easton's Bible Dictionary
Governor
1. Heb. nagid, a prominent, conspicuous person, whatever his capacity- as, chief of the royal palace (2 Chronicles 28:7; comp. 1 Kings 4:6), chief of the temple (1 Chronicles 9:11; Jeremiah 20:1), the leader of the Aaronites (1 Chronicles 12:27), keeper of the sacred treasury (26:24), captain of the army (13:1), the king (1 Samuel 9:16), the Messiah (Daniel 9:25).
2. Heb. nasi, raised; exalted. Used to denote the chiefs of families (Numbers 3:24, 30, 32, 35); also of tribes (2:3; 7:2; 3:32). These dignities appear to have been elective, not hereditary.
3. Heb. pakid, an officer or magistrate. It is used of the delegate of the high priest (2 Chronicles 24:11), the Levites (Nehemiah 11:22), a military commander (2 Kings 25:19), Joseph's officers in Egypt (Genesis 41:34).
4. Heb. shallit, one who has power, who rules (Genesis 42:6; Ezra 4:20; Ecclesiastes 8:8; Daniel 2:15; 5:29).
5. Heb. aluph, literally one put over a thousand, i.e., a clan or a subdivision of a tribe. Used of the "dukes" of Edom (Genesis 36), and of the Jewish chiefs (Zechariah 9:7).
6. Heb. moshel, one who rules, holds dominion. Used of many classes of rulers (Genesis 3:16; 24:2; 45:8; Psalms 105:20); of the Messiah (Micah 5:2); of God (1 Chronicles 29:12; Psalms 103:19).
7. Heb. sar, a ruler or chief; a word of very general use. It is used of the chief baker of Pharaoh (Genesis 40:16); of the chief butler (40:2, etc. See also Genesis 47:6; Exodus 1:11; Daniel 1:7; Judges 10:18; 1 Kings 22:26; 20:15; 2 Kings 1:9; 2 Samuel 24:2). It is used also of angels, guardian angels (Daniel 10:13, 20, 21; 12:1; 10:13; 8:25).
8. Pehah, whence pasha, i.e., friend of the king; adjutant; governor of a province (2 Kings 18:24; Isaiah 36:9; Jeremiah 51:57; Ezekiel 23:6, 23; Daniel 3:2; Esther 3:12), or a perfect (Nehemiah 3:7; 5:14; Ezra 5:3; Haggai 1:1). This is a foreign word, Assyrian, which was early adopted into the Hebrew idiom (1 Kings 10:15).
9. The Chaldean word segan is applied to the governors of the Babylonian satrapies (Daniel 3:2, 27; 6:7); the prefects over the Magi (2:48). The corresponding Hebrew word segan is used of provincial rulers (Jeremiah 51:23, 28, 57); also of chiefs and rulers of the people of Jerusalem (Ezra 9:2; Nehemiah 2:16; 4:14, 19; 5:7, 17; 7:5; 12:40).
In the New Testament there are also different Greek words rendered thus.
1. Meaning an ethnarch (2 Corinthians 11:32), which was an office distinct from military command, with considerable latitude of application.
2. The procurator of Judea under the Romans (Matthew 27:2). (Comp. Luke 2:2, where the verb from which the Greek word so rendered is derived is used.)
3. Steward (Galatians 4:2).
4. Governor of the feast (John 2:9), who appears here to have been merely an intimate friend of the bridegroom, and to have presided at the marriage banquet in his stead.
5. A director, i.e., helmsman; Lat. gubernator, (James 3:4).
---
Smith's Bible Dictionary
Governor
In the Authorized Version this one English word is the representative of no less than ten Hebrew and four Greek words.
The chief of a tribe or family.
A ruler in his capacity of lawgiver and dispenser of justice.
A ruler consider especially as having power over the property and persons of his subjects. (Genesis 24:2; Joshua 12:2; Psalms 100:20) The "governors of the people," in (2 Chronicles 23:20) appear to have been the king's body-guard; cf. (2 Kings 11:19)
A prominent personage, whatever his capacity. It is applied to a king as the military and civil chief of his people, (2 Samuel 5:2; 6:21; 1 Chronicles 29:22) to the general of an army, (2 Chronicles 32:21) and to the head of a tribe. (2 Chronicles 19:11) It denotes an officer of high rank in the palace, the lord high chamberlain. (2 Chronicles 28:7) It is applied in (1 Kings 10:15) to the petty chieftains who were tributary to Solomon, (2 Chronicles 9:14) to the military commander of the Syrians, (1 Kings 20:24) the Assyrians, (2 Kings 18:24; 23:8) the Chaldeans, (Jeremiah 51:23) and the Medes. (Jeremiah 51:38) Under the Persian viceroys, during the Babylonian captivity, the land of the Hebrews appears to have been portioned out among "governors" (pachoth) inferior in rank to the satraps, (Ezra 8:30) like the other provinces which were under the dominion of the Persian king. (Nehemiah 2:7,9) It is impossible to determine the precise limits of their authority or the functions which they had to perform. It appears from (Ezra 6:8) that these governors were intrusted with the collection of the king's taxes; and from (Nehemiah 5:18; 12:26) that they were supported by a contribution levied upon the people, which was technically termed "the bread of the governor" comp. (Ezra 4:14) They were probably assisted in discharging their official duties by A council. (Ezra 4:7; 6:6) The "governor" beyond the river had a judgment-seat beyond Jerusalem, from which probably he administered justice when making a progress through his province. (Nehemiah 3:7) At the time of Christ Judea was a Roman province, governed by a procurator (governor) appointed by Rome.
---
Webster's 1828 Dictionary
Governor
GOV'ERNOR, noun He that governs, rules or directs; one invested with supreme authority. The Creator is the rightful governor of all his creatures.
1. One who is invested with supreme authority to administer or enforce the laws; the supreme executive magistrate of a state, commmunity, corporation or post. Thus, in America, each state has its governor; Canada has its governor
2. A tutor; one who has the care of a young man; one who instructs him and forms his manners.
3. A pilot; one who steers a ship. James 3:4.
4. One possessing delegated authority. Joseph was governor over the land of Egypt. Obadiah was governor over Ahab's house. Damascus had a governor under Aretas the king.
---
Webster's 1828 Dictionary
Governorship
GOV'ERNORSHIP, noun The office of a governor.
---