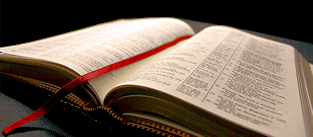 Bible Usage:
Dictionaries:
Included in Eastons:

Yes

Included in Hitchcocks:

No

Included in Naves:

No

Included in Smiths:

Yes

Included in Websters:

Yes

Included in Strongs:

No

Included in Thayers:

No

Included in BDB:

No
Easton's Bible Dictionary
Ass
Frequently mentioned throughout Scripture. Of the domesticated species we read of,
1. The she ass (Heb. athon), so named from its slowness (Genesis 12:16; 45:23; Numbers 22:23; 1 Samuel 9:3).
2. The male ass (Heb. hamor), the common working ass of Western Asia, so called from its red colour. Issachar is compared to a strong ass (Genesis 49:14). It was forbidden to yoke together an ass and an ox in the plough (Deuteronomy 22:10).
3. The ass's colt (Heb. air), mentioned Judges 10:4; 12:14. It is rendered "foal" in Genesis 32:15; 49:11. (Comp. Job 11:12; Isaiah 30:6.) The ass is an unclean animal, because it does not chew the cud (Leviticus 11:26. Comp. 2 Kings 6:25). Asses constituted a considerable portion of wealth in ancient times (Genesis 12:16; 30:43; 1 Chronicles 27:30; Job 1:3; 42:12). They were noted for their spirit and their attachment to their master (Isaiah 1:3). They are frequently spoken of as having been ridden upon, as by Abraham (Genesis 22:3), Balaam (Numbers 22:21), the disobedient prophet (1 Kings 13:23), the family of Abdon the judge, seventy in number (Judges 12:14), Zipporah (Exodus 4:20), the Shunammite (1 Samuel 25:30), etc. Zechariah (9:9) predicted our Lord's triumphal entrance into Jerusalem, "riding upon an ass, and upon a colt," etc. (Matthew 21:5, R.V.).
Of wild asses two species are noticed, (1) that called in Hebrew 'arod, mentioned Job 39:5 and Daniel 5:21, noted for its swiftness; and (2) that called pe're, the wild ass of Asia (Job 39:6-8; 6:5; 11:12; Isaiah 32:14; Jeremiah 2:24; 14:6, etc.). The wild ass was distinguished for its fleetness and its extreme shyness. In allusion to his mode of life, Ishmael is likened to a wild ass (Genesis 16:12. Here the word is simply rendered "wild" in the Authorized Version, but in the Revised Version, "wild-ass among men").
---
Naves Topical Index
Ass
---
Smith's Bible Dictionary
Ass
Five Hebrew names of the genus Asinus occur in the Old Testament.
Chamor denotes the male domestic ass.
Athon , the common domestic she-ass.
Air , the name of a wild ass, which occurs (Genesis 32:15; 49:11)
Pere , a species of wild ass mentioned (Genesis 12:16)
Arod occurs only in (Job 39:5) but in what respect it differs from the Pere is uncertain. The ass in eastern countries is a very different animal from what he is in western Europe. The most noble and honorable amongst the Jews were wont to be mounted on asses. (With us the ass is a symbol of stubbornness and stupidity, while in the East it is especially remarkable for its patience, gentleness, intelligence, meek submission and great power of endurance."

L. Abbott. The color is usually a reddish brown, but there are white asses, which are much prized. The ass was the animal of peace as the horse was the animal of war; hence the appropriateness of Christ in his triumphal entry riding on an ass. The wild ass is a beautiful animal.

ED.) Mr. Lavard remarks that in fleetness the wild ass (Asinus hemippus) equals the gazelle and to overtake it is a feat which only one or two of the most celebrated mares have been known to accomplish.
---
Webster's 1828 Dictionary
Ass
'ASS, noun [Latin asinus; Gr. an ear.]
1. A quadruped of the equine genus. This animal has long slouching ears, a short mane, and a tail covered with long hairs at the end. He is usually of an ash color, with a black bar across the shoulders. The tame or domestic ass is patient to stupidity, and carries a heavy burden. He is slow, but very sure footed, and for this reason very useful on rough steep hills.
2. A dull, heavy, stupid fellow; a dolt.
---