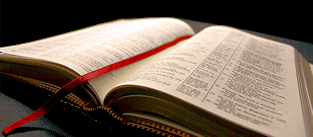 Bible Usage:
Dictionaries:
Included in Eastons:

No

Included in Hitchcocks:

No

Included in Naves:

No

Included in Smiths:

No

Included in Websters:

Yes

Included in Strongs:

Yes

Included in Thayers:

Yes

Included in BDB:

Yes
Strongs Concordance:
Webster's 1828 Dictionary
Then
THEN, adverb
1. At that time, referring to a time specified, either past or future.
And the Canaanite was then in the land. Genesis 12:6.
That is, when Abram migrated and came into Canaan.
Now I know in part, but then shall I know even as I am known. 1 Corinthians 12:28.
2. Afterward; soon afterward or immediately.
First be reconciled to thy brother, and then come and offer thy gift. Matthew 5:24.
3. In that case; in consequence. Galatians 3:9. Job 3:13.
If all this be so, then man has a natural freedom.
4. Therefore; for this reason.
Now then be all thy weighty cares away.
5. At another time; as now and then at one time and another.
6. That time.
Till then we knew
The force of those dire arms?
---
Webster's 1828 Dictionary
Thence
THENCE, adverb thens.
1. From that place.
When you depart thence shake off the dust of your feet. Mark 6:1.
It is more usual, though not necessary, to use from before thence
Then will I send and fetch thee from thence Genesis 27:9.
2. From that time.
There shall be no more thence an infant of days. Isaiah 65:20.
3. For that reason.
Not to sit idle with so great a gift
Useless, and thence ridiculous, about him.
---
Webster's 1828 Dictionary
Thenceforth
THENCEFORTH, adverb thens'forth. [thence and forth.] From that time.
If the salt hath lost its savor, it is thenceforth good for nothing. Matthew 5:13.
This is also preceded by from, though not from any necessity.
And from thenceforth Pilate sought to release him. John 19:12.
---
Webster's 1828 Dictionary
Thenceforward
THENCEFOR'WARD, adverb [thence and forward.] From that time onward.
---
Webster's 1828 Dictionary
Thencefrom
THENCEFROM', adverb [thence and from.] From that place. [Not in use.]
---