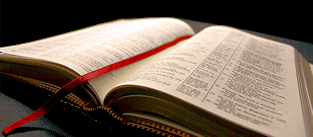 Bible Usage:
Dictionaries:
Included in Eastons:

No

Included in Hitchcocks:

No

Included in Naves:

No

Included in Smiths:

No

Included in Websters:

Yes

Included in Strongs:

Yes

Included in Thayers:

No

Included in BDB:

Yes
Strongs Concordance:
Webster's 1828 Dictionary
Appoint
APPOINT', verb transitive
1. To fix; to settle; to establish; to make fast.
When he appointed the foundations of the earth. Proverbs 8:29.
2. To constitute, ordain, or fix by decree, order or decision.
Let Pharoah appoint officers over the land. Genesis 41:34.
He hath appointed a day in which he will judge the world. Acts 17:26.
3. To allot, assign or designate.
Aaron and his sons shall appoint every one to his service. Numbers 4:19.
These cities were appointed for all the children of Israel. Joshua 20:2.
4. To purpose or resolve; to fix the intention.
For so he had appointed. Acts 20:13.
5. To ordain, command or order.
Thy servants are ready to do whatever my Lord the King shall appoint 2 Samuel 15:15.
6. To settle; to fix, name or determine by agreement; as, they appointed a time and place for the meeting.
---
Webster's 1828 Dictionary
Appointable
APPOINT'ABLE, adjective That may be appointed or constituted; as, officers are appointable by the Executive.
---
Webster's 1828 Dictionary
Appointed
APPOINT'ED, participle passive
1. Fixed; set; established; decreed; ordained; constituted; allotted.
2. Furnished; equipped with things necessary; as, a ship or an army is well appointed
---
Webster's 1828 Dictionary
Appointee
APPOINTEE', noun
1. A person appointed. 'The commission authorizes them to make appointments, and pay the appointee '
2. A foot soldier in the French army, who, for long service and bravery, received more pay than other privates.
---
Webster's 1828 Dictionary
Appointer
APPOINT'ER, noun One who appoints.
---
Webster's 1828 Dictionary
Appointing
APPOINT'ING, participle present tense Setting; fixing; ordaining; constituting; assigning.
---
Webster's 1828 Dictionary
Appointment
APPOINT'MENT, noun
1. The act of appointing; designation to office; as, he erred by the appointment of suitable men.
2. Stipulation; assignation; the act of fixing by mutual agreement; as, they made an appointment to meet at six o'clock.
3. Decree; established order or constitution; as, it is our duty to submit to the divine appointments.
4. Direction; order; command.
Wheat, salt, wine and oil, let it be given according to the appointment of the priests. Ezekiel 6:1.
5. Equipment, furniture, as for a ship, or an army; whatever is appointed for use and management.
6. An allowance to a person; a salary or pension, as to a public officer.
An appointment differs from wages, in being a special grant, or gratification, not fixed, whereas wages are fixed and ordinary.
7. A devise or grant to a charitable use.
---