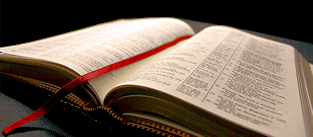 Bible Usage:
Dictionaries:
Included in Eastons:

Yes

Included in Hitchcocks:

No

Included in Naves:

No

Included in Smiths:

Yes

Included in Websters:

Yes

Included in Strongs:

Yes

Included in Thayers:

Yes

Included in BDB:

Yes
Strongs Concordance:
Easton's Bible Dictionary
Carriage
In the Authorized Version this word is found as the rendering of many different words. In Judges 18:21 it means valuables, wealth, or booty. In Isaiah 46:1 (R.V., "the things that ye carried about") the word means a load for a beast of burden. In 1 Samuel 17:22 and Isaiah 10:28 it is the rendering of a word ("stuff" in 1 Samuel 10:22) meaning implements, equipments, baggage. The phrase in Acts 21:15, "We took up our carriages," means properly, "We packed up our baggage," as in the Revised Version.
---
Smith's Bible Dictionary
Carriage
This word signifies what we now call "baggage." In the margin of (1 Samuel 17:20) and 1 Samuel 26:5-7 And there only, "carriage" is employed int he sense of a wagon or cart.
---
Webster's 1828 Dictionary
Carriage
CARRIAGE, noun
1. The act of carrying, bearing, transporting, or conveying; as the carriage of sounds.
2. The act of taking by an enemy; conquest; acquisition.
3. That which carries, especially on wheels; a vehicle. This is a general term for a coach, chariot, chaise, gig, sulkey, or other vehicle on wheels, as a cannon-carriage on trucks, a block-carriage for mortars, and a truck-carriage. Appropriately the word is applied to a coach; and carts and wagons are rarely or never called carriages.
4. The price or expense of carrying.
5. That which is carried; burden; as baggage, vessels, furniture, etc.
And David left his carriage in the hands of the keeper of the carriage 1 Samuel 17:22.
6. In a moral sense, the manner of carrying ones self; behavior; conduct; deportment; personal manners.
7. Measures; practices; management.
---