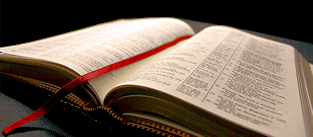 Bible Usage:
Dictionaries:
Included in Eastons:

No

Included in Hitchcocks:

No

Included in Naves:

No

Included in Smiths:

No

Included in Websters:

Yes

Included in Strongs:

Yes

Included in Thayers:

Yes

Included in BDB:

Yes
Strongs Concordance:
Webster's 1828 Dictionary
Commandment
COMMANDMENT, noun
1. A command; a mandate; an order or injunction given by authority; charge; precept.
Why do ye transgress the commandment of God. Matthew 15:3.
This is the first and great commandment Matthew 22:38.
A new commandment I give to you, that you love one another. John 13:34.
2. By way of eminence, a precept of the decalogue, or moral law, written on tables of stone, at Mount Sinai; one of the ten commandments. Exodus 34:32.
3. Authority; coercive power.
---
Naves Topical Index
Commandments
---
Easton's Bible Dictionary
Commandments, the Ten
(Exodus 34:28; Deuteronomy 10:4, marg. "ten words") i.e., the Decalogue (q.v.), is a summary of the immutable moral law. These commandments were first given in their written form to the people of Israel when they were encamped at Sinai, about fifty days after they came out of Egypt (Exodus 19:10-25). They were written by the finger of God on two tables of stone. The first tables were broken by Moses when he brought them down from the mount (32:19), being thrown by him on the ground. At the command of God he took up into the mount two other tables, and God wrote on them "the words that were on the first tables" (34:1). These tables were afterwards placed in the ark of the covenant (Deuteronomy 10:5; 1 Kings 8:9). Their subsequent history is unknown. They are as a whole called "the covenant" (Deuteronomy 4:13), and "the tables of the covenant" (9:9, 11; Hebrews 9:4), and "the testimony."
They are obviously "ten" in number, but their division is not fixed, hence different methods of numbering them have been adopted. The Jews make the "Preface" one of the commandments, and then combine the first and second. The Roman Catholics and Lutherans combine the first and second and divide the tenth into two. The Jews and Josephus divide them equally. The Lutherans and Roman Catholics refer three commandments to the first table and seven to the second. The Greek and Reformed Churches refer four to the first and six to the second table. The Samaritans add to the second that Gerizim is the mount of worship. (See LAW.)
---