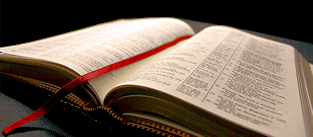 Bible Usage:
Dictionaries:
Included in Eastons:

No

Included in Hitchcocks:

No

Included in Naves:

Yes

Included in Smiths:

No

Included in Websters:

Yes

Included in Strongs:

Yes

Included in Thayers:

Yes

Included in BDB:

Yes
Strongs Concordance:
Naves Topical Index
Corruption
---
Webster's 1828 Dictionary
Corruption
CORRUPTION, noun [Latin]
1. The act of corrupting, or state of being corrupt or putrid; the destruction of the natural form of bodies, by the separation of the component parts, or by disorganization, in the process of putrefaction.
Thou wilt not suffer thy holy One to see corruption Psalms 16:10.
2. Putrid matter; pus.
3. Putrescence; a foul state occasioned by putrefaction.
4. Depravity; wickedness; perversion or deterioration of moral principles; loss of purity or integrity.
Having escaped the corruption that is in the world through lust. 2 Peter 1:4.
CORRUPTION in elections is the great enemy of freedom.
5. Debasement; taint; or tendency to a worse state.
Keep my honor from corruption
6. Impurity; depravation; debasement; as a corruption of language.
7. Bribery. He obtained his suit by corruption
8. In law, taint; impurity of blood, in consequence of an act of attainder of treason or felony, by which a person is disabled to inherit lands from an ancestor, nor can retain those in his possession, nor transmit them by descent to his heirs.
CORRUPTION of blood can be removed only by act of parliament.
---