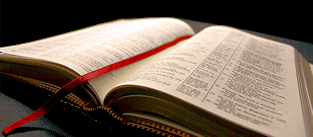 Bible Usage:
Dictionaries:
Included in Eastons:

Yes

Included in Hitchcocks:

No

Included in Naves:

No

Included in Smiths:

No

Included in Websters:

Yes

Included in Strongs:

Yes

Included in Thayers:

Yes

Included in BDB:

Yes
Strongs Concordance:
Easton's Bible Dictionary
Cutting
The flesh in various ways was an idolatrous practice, a part of idol-worship (Deuteronomy 14:1; 1 Kings 18:28). The Israelites were commanded not to imitate this practice (Leviticus 19:28; 21:5; Deuteronomy 14:1). The tearing of the flesh from grief and anguish of spirit in mourning for the dead was regarded as a mark of affection (Jeremiah 16:6; 41:5; 48:37).
Allusions are made in Revelation (13:16; 17:5; 19:20) to the practice of printing marks on the body, to indicate allegiance to a deity. We find also references to it, through in a different direction, by Paul (Galatians 6; 7) and by Ezekiel (9:4). (See HAIR.)
---
Webster's 1828 Dictionary
Cutting
CUTTING, participle present tense [See Cut.]
1. Dividing by an edged instrument; cleaving by the stroke or motion of an edged instrument, as by a knife, ax, or saw; hewing; carving; intersecting; piercing.
2. adjective Piercing the heart; wounding the feelings; deeply affecting with shame or remorse; pungent; piquant; satirical; as a cutting reflection.
CUTTING, noun
1. A separation or division; a piece cut off; a ship; as the cuttings of vines.
2. The operation of removing a stone from the bladder.
---
Naves Topical Index
Cutting the Flesh for the Dead, Forbidden
---
Smith's Bible Dictionary
Cuttings [in the Flesh]
Cuttings in the flesh, or the laceration of one's body for the "propitiation of their gods," (1 Kings 18:28) constituted a prominent feature of idolatrous worship, especially among the Syrians. The Isr'lites were prohibited from indulging in such practices. (Leviticus 19:28; 21:5; 14:1; Jeremiah 16:6)
---