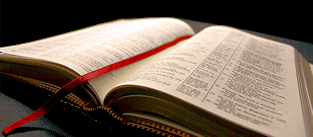 Bible Usage:
Dictionaries:
Included in Eastons:

Yes

Included in Hitchcocks:

No

Included in Naves:

No

Included in Smiths:

No

Included in Websters:

Yes

Included in Strongs:

Yes

Included in Thayers:

Yes

Included in BDB:

Yes
Strongs Concordance:
Easton's Bible Dictionary
Egg
(Heb. beytsah, "whiteness"). Eggs deserted (Isaiah 10:14), of a bird (Deuteronomy 22:6), an ostrich (Job 39:14), the cockatrice (Isaiah 59:5). In Luke 11:12, an egg is contrasted with a scorpion, which is said to be very like an egg in its appearance, so much so as to be with difficulty at times distinguished from it. In Job 6:6 ("the white of an egg") the word for egg (hallamuth') occurs nowhere else. It has been translated "purslain" (R.V. marg.), and the whole phrase "purslain-broth", i.e., broth made of that herb, proverbial for its insipidity; and hence an insipid discourse. Job applies this expression to the speech of Eliphaz as being insipid and dull. But the common rendering, "the white of an egg", may be satisfactorily maintained.
---
Webster's 1828 Dictionary
Egg
EGG, noun [Latin ovum, by a change of g into v.] A body formed in the females of fowls and certain other animals, containing an embryo or fetus of the same species, or the substance from which a like animal is produced. The eggs of fowls when laid are covered with a shell, and within is the white or albumen, which incloses the yolk or yellow substance. The eggs of fish and some other animals are united by a viscous substance, and called spawn. Most insects are oviparous.
EGG, to incite, is a more blunder. [See Edge.]
---