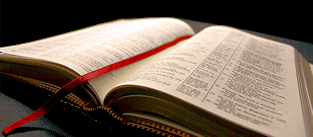 Bible Usage:
Dictionaries:
Included in Eastons:

Yes

Included in Hitchcocks:

No

Included in Naves:

Yes

Included in Smiths:

Yes

Included in Websters:

Yes

Included in Strongs:

Yes

Included in Thayers:

No

Included in BDB:

Yes
Strongs Concordance:
Easton's Bible Dictionary
Ephod
Something girt, a sacred vestment worn originally by the high priest (Exodus 28:4), afterwards by the ordinary priest (1 Samuel 22:18), and characteristic of his office (1 Samuel 2:18, 28; 14:3). It was worn by Samuel, and also by David (2 Samuel 6:14). It was made of fine linen, and consisted of two pieces, which hung from the neck, and covered both the back and front, above the tunic and outer garment (Exodus 28:31). That of the high priest was embroidered with divers colours. The two pieces were joined together over the shoulders (hence in Latin called superhumerale) by clasps or buckles of gold or precious stones, and fastened round the waist by a "curious girdle of gold, blue, purple, and fine twined linen" (28:6-12).
The breastplate, with the Urim and Thummim, was attached to the ephod.
---
Naves Topical Index
Ephod
---
Smith's Bible Dictionary
Ephod
1. (image), father of Hanniel of the tribe of Manesseh. (Numbers 34:23)
2. (a sacred vestment originally appropriate to the high priest. (Exodus 28:4)
3. geographical. This word occurs as the prefix or suffix to the names of several places in Palestine, some of which are as follows-
---
Webster's 1828 Dictionary
Ephod
EPH'OD, noun [Heb. to bind.] In Jewish antiquity, a part of the sacerdotal habit, being a kind of girdle, which was brought from behind the neck over the two shoulders, and hanging down before, was put across the stomach, then carried round the waist and used as a girdle to the tunic. There were two sorts; one of plain linen, the other embroidered for the high priest. On the part in front were two precious stones, on which were engraved the names of the twelve tribes of Israel. Before the breast was a square piece or breastplate.
---