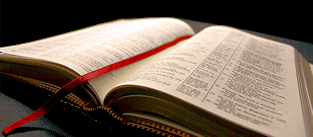 Bible Usage:
Dictionaries:
Included in Eastons:

Yes

Included in Hitchcocks:

No

Included in Naves:

Yes

Included in Smiths:

No

Included in Websters:

Yes

Included in Strongs:

Yes

Included in Thayers:

Yes

Included in BDB:

Yes
Strongs Concordance:
Easton's Bible Dictionary
Faith
Faith is in general the persuasion of the mind that a certain statement is true (Philippians 1:27; 2 Thessalonians 2:13). Its primary idea is trust. A thing is true, and therefore worthy of trust. It admits of many degrees up to full assurance of faith, in accordance with the evidence on which it rests.
Faith is the result of teaching (Romans 10:14-17). Knowledge is an essential element in all faith, and is sometimes spoken of as an equivalent to faith (John 10:38; 1 John 2:3). Yet the two are distinguished in this respect, that faith includes in it assent, which is an act of the will in addition to the act of the understanding. Assent to the truth is of the essence of faith, and the ultimate ground on which our assent to any revealed truth rests is the veracity of God.
Historical faith is the apprehension of and assent to certain statements which are regarded as mere facts of history.
Temporary faith is that state of mind which is awakened in men (e.g., Felix) by the exhibition of the truth and by the influence of religious sympathy, or by what is sometimes styled the common operation of the Holy Spirit.
Saving faith is so called because it has eternal life inseparably connected with it. It cannot be better defined than in the words of the Assembly's Shorter Catechism- "Faith in Jesus Christ is a saving grace, whereby we receive and rest upon him alone for salvation, as he is offered to us in the gospel."
The object of saving faith is the whole revealed Word of God. Faith accepts and believes it as the very truth most sure. But the special act of faith which unites to Christ has as its object the person and the work of the Lord Jesus Christ (John 7:38; Acts 16:31). This is the specific act of faith by which a sinner is justified before God (Romans 3:22, 25; Galatians 2:16; Philippians 3:9; John 3:16-36; Acts 10:43; 16:31). In this act of faith the believer appropriates and rests on Christ alone as Mediator in all his offices.
This assent to or belief in the truth received upon the divine testimony has always associated with it a deep sense of sin, a distinct view of Christ, a consenting will, and a loving heart, together with a reliance on, a trusting in, or resting in Christ. It is that state of mind in which a poor sinner, conscious of his sin, flees from his guilty self to Christ his Saviour, and rolls over the burden of all his sins on him. It consists chiefly, not in the assent given to the testimony of God in his Word, but in embracing with fiducial reliance and trust the one and only Saviour whom God reveals. This trust and reliance is of the essence of faith. By faith the believer directly and immediately appropriates Christ as his own. Faith in its direct act makes Christ ours. It is not a work which God graciously accepts instead of perfect obedience, but is only the hand by which we take hold of the person and work of our Redeemer as the only ground of our salvation.
Saving faith is a moral act, as it proceeds from a renewed will, and a renewed will is necessary to believing assent to the truth of God (1 Corinthians 2:14; 2 Corinthians 4:4). Faith, therefore, has its seat in the moral part of our nature fully as much as in the intellectual. The mind must first be enlightened by divine teaching (John 6:44; Acts 13:48; 2 Corinthians 4:6; Ephesians 1:17, 18) before it can discern the things of the Spirit.
Faith is necessary to our salvation (Mark 16:16), not because there is any merit in it, but simply because it is the sinner's taking the place assigned him by God, his falling in with what God is doing.
The warrant or ground of faith is the divine testimony, not the reasonableness of what God says, but the simple fact that he says it. Faith rests immediately on, "Thus saith the Lord." But in order to this faith the veracity, sincerity, and truth of God must be owned and appreciated, together with his unchangeableness. God's word encourages and emboldens the sinner personally to transact with Christ as God's gift, to close with him, embrace him, give himself to Christ, and take Christ as his. That word comes with power, for it is the word of God who has revealed himself in his works, and especially in the cross. God is to be believed for his word's sake, but also for his name's sake.
Faith in Christ secures for the believer freedom from condemnation, or justification before God; a participation in the life that is in Christ, the divine life (John 14:19; Romans 6:4-10; Ephesians 4:15, 16, etc.); "peace with God" (Romans 5:1); and sanctification (Acts 26:18; Galatians 5:6; Acts 15:9).
All who thus believe in Christ will certainly be saved (John 6:37, 40; 10:27, 28; Romans 8:1).
The faith=the gospel (Acts 6:7; Romans 1:5; Galatians 1:23; 1 Timothy 3:9; Jude 1:3).
---
Naves Topical Index
Faith
---
Webster's 1828 Dictionary
Faith
FAITH, noun [Latin fides, fido, to trust; Gr. to persuade, to draw towards any thing, to conciliate; to believe, to obey. In the Greek Lexicon of Hederic it is said, the primitive signification of the verb is to bind and draw or lead, as signifies a rope or cable. But this remark is a little incorrect. The sense of the verb, from which that of rope and binding is derived, is to strain, to draw, and thus to bind or make fast. A rope or cable is that which makes fast. Heb.]
1. Belief; the assent of the mind to the truth of what is declared by another, resting on his authority and veracity, without other evidence; the judgment that what another states or testifies is the truth. I have strong faith or no faith in the testimony of a witness, or in what a historian narrates.
2. The assent of the mind to the truth of a proposition advanced by another; belief, or probable evidence of any kind.
3. In theology, the assent of the mind or understanding to the truth of what God has revealed. Simple belief of the scriptures, of the being and perfections of God, and of the existence, character and doctrines of Christ, founded on the testimony of the sacred writers, is called historical or speculative faith; a faith little distinguished from the belief of the existence and achievements of Alexander or of Cesar.
4. Evangelical, justifying, or saving faith is the assent of the mind to the truth of divine revelation, on the authority of God's testimony, accompanied with a cordial assent of the will or approbation of the heart; an entire confidence or trust in God's character and declarations, and in the character and doctrines of Christ, with an unreserved surrender of the will to his guidance, and dependence on his merits for salvation. In other words, that firm belief of God's testimony, and of the truth of the gospel, which influences the will, and leads to an entire reliance on Christ for salvation.
Being justified by faith Romans 5:1.
Without faith it is impossible to please God. Hebrews 11:1.
For we walk by faith and not by sight. 2 Corinthians 5:7.
With the heart man believeth to righteousness. Romans 10:6.
The faith of the gospel is that emotion of the mind, which is called trust or confidence, exercised towards the moral character of God, and particularly of the Savior.
FAITH is an affectionate practical confidence in the testimony of God.
FAITH is an affectionate practical confidence in the testimony of God.
FAITH is a firm, cordial belief in the veracity of God, in all the declarations of his word; or a full and affectionate confidence in the certainty of those things which God has declared, and because he has declared them.
5. The object of belief; a doctrine or system of doctrines believed; a system of revealed truths received by christians.
They heard only, that he who persecuted us in times past, now preacheth the faith which once he destroyed. Galatians 1:23.
6. The promises of God, or his truth and faithfulness.
shall their unbelief make the faith of God without effect? Rom 3.
7. An open profession of gospel truth.
Your faith is spoken of throughout the whole world. Rom 1.
8. A persuasion or belief of the lawfulness of things indifferent.
Hast thou faith? Have it to thyself before God. Rom 14.
9. Faithfulness; fidelity; a strict adherence to duty and fulfillment of promises.
Her failing, while her faith to me remains, I would conceal.
Children in whom is no faith Deuteronomy 32:20.
10. Word or honor pledged; promise given; fidelity. He violated his plighted faith
For you alone I broke my faith with injured Palamon.
11. Sincerity; honesty; veracity; faithfulness. We ought in good faith to fulfill all our engagements.
12. Credibility or truth. Unusual.]
The faith of the foregoing narrative.
---
Webster's 1828 Dictionary
Faith-breach
FA'ITH-BREACH, noun Breach of fidelity; disloyalty; perfidy.
---
Webster's 1828 Dictionary
Faithed
FA'ITHED, adjective Honest; sincere. [Not used.]
---
Easton's Bible Dictionary
Faithful
---
Webster's 1828 Dictionary
Faithful
FA'ITHFUL, adjective
1. Firm in adherence to the truth and to the duties of religion.
Be thou faithful unto death, and I will give thee a crown of life. Revelation 2:10.
2. Firmly adhering to duty; of true fidelity; loyal; true to allegiance; as a faithful subject.
3. constant in the performance of duties or services; exact in attending to commands; as a faithful servant.
4. Observant of compact, treaties, contracts, vows or other engagements; true to one's word. A government should be faithful to its treaties; individuals, to their word.
5. True; exact; in conformity to the letter and spirit; as a faithful execution of a will.
6. True to the marriage covenant; as a faithful wife or husband.
7. Conformable to truth; as a faithful narrative or representation.
8. Constant; not fickle; as a faithful lover or friend.
9. True; worthy of belief. 2 Timothy 2:2.
---
Webster's 1828 Dictionary
Faithfully
FA'ITHFULLY, adverb
1. In a faithful manner; with good faith.
2. With strict adherence to allegiance and duty; applied to subjects.
3. With strict observance of promises, vows, covenants or duties; without failure of performance; honestly; exactly. The treaty or contract was faithfully executed.
4. Sincerely; with strong assurances; he faithfully promised.
5. Honestly; truly; without defect, fraud, trick or ambiguity. The battle was faithfully described or represented.
They suppose the nature of things to be faithfully signified by their names.
6. Confidently; steadily.
---
Naves Topical Index
Faithfulness
---
Webster's 1828 Dictionary
Faithfulness
FA'ITHFULNESS, noun
1. Fidelity; loyalty; firm adherence to allegiance and duty; as the faithfulness of a subject.
2. Truth; veracity; as the faithfulness of God.
3. Strict adherence to injunctions, and to the duties of a station; as the faithfulness of servants or ministers.
4. Strict performance of promises, vows or covenants; constancy in affection; as the faithfulness of a husband or wife.
---
Webster's 1828 Dictionary
Faithless
FA'ITHLESS, adjective
1. Without belief in the revealed truths of religion; unbelieving.
O faithless generation. Math 18.
2. Not believing; not giving credit to.
3. Not adhering to allegiance or duty; disloyal; perfidious; treacherous; as a faithless subject.
4. Not true to a master or employer; neglectful; as a faithless servant.
5. Not true to the marriage covenant; false; as a faithless husband or wife.
6. Not observant of promises.
7. Deceptive.
Yonder faithless phantom.
---
Webster's 1828 Dictionary
Faithlessness
FA'ITHLESSNESS, noun
1. Unbelief, as to revealed religion.
2. Perfidy; treachery; disloyalty; as in subjects.
3. Violation of promises or covenants; inconstancy; as of husband or wife.
---