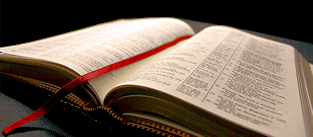 Bible Usage:
Dictionaries:
Included in Eastons:

Yes

Included in Hitchcocks:

No

Included in Naves:

Yes

Included in Smiths:

Yes

Included in Websters:

Yes

Included in Strongs:

Yes

Included in Thayers:

Yes

Included in BDB:

Yes
Strongs Concordance:
Easton's Bible Dictionary
Garrison
1. Heb. matstsab, a station; a place where one stands (1 Samuel 14:12); a military or fortified post (1 Samuel 13:23; 14:1, 4, 6, etc.).
2. Heb. netsib, a prefect, superintendent; hence a military post (1 Samuel 10:5; 13:3, 4; 2 Samuel 8:6). This word has also been explained to denote a pillar set up to mark the Philistine conquest, or an officer appointed to collect taxes; but the idea of a military post seems to be the correct one.
3. Heb. matstsebah, properly a monumental column; improperly rendered pl. "garrisons" in Ezekiel 26:11; correctly in Revised Version "pillars," marg. "obelisks," probably an idolatrous image.
---
Naves Topical Index
Garrison
---
Smith's Bible Dictionary
Garrison
The Hebrew words so rendered in the Authorized Version are derivatives from the root natsab , to "place, erect," which may be applied to a variety of objects.
---
Webster's 1828 Dictionary
Garrison
GAR'RISON, noun [English, garnish; warren, and from this root we have warrant and guaranty, as well as guard and regard, all from one source.
1. A body of troops stationed in a fort or fortified town, to defend it against an enemy, or to keep the inhabitants in subjection.
2. A fort, castle or fortified town, furnished with troops to defend it.
3. The state of being placed in a fortification for its defense; as troops laid in garrison
GAR'RISON, verb transitive To place troops in a fortress for its defense; to furnish with soldiers; as, to garrison a fort or town.
1. To secure or defend by fortresses manned with troops; as, to garrison a conquered territory.
---