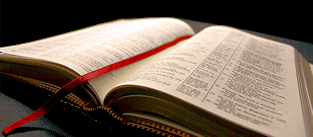 Bible Usage:
Dictionaries:
Included in Eastons:

Yes

Included in Hitchcocks:

No

Included in Naves:

No

Included in Smiths:

No

Included in Websters:

Yes

Included in Strongs:

Yes

Included in Thayers:

Yes

Included in BDB:

Yes
Strongs Concordance:
Easton's Bible Dictionary
Goodness
In man is not a mere passive quality, but the deliberate preference of right to wrong, the firm and persistent resistance of all moral evil, and the choosing and following of all moral good.
---
Webster's 1828 Dictionary
Goodness
GOOD'NESS, noun The state of being good; the physical qualities which constitute value, excellence or perfection; as the goodness of timber; the goodness of a soil.
1. The moral qualities which constitute christian excellence; moral virtue; religion.
The fruit of the Spirit is love, joy, peace, long-suffering, gentleness, goodness faith. Galatians 5:22.
2. Kindness; benevolence; benignity of heart; but more generally, acts of kindness; charity; humanity exercised. I shall remember his goodness to me with gratitude.
3. Kindness; benevolence of nature; mercy.
The Lord God--abundant in goodness and truth. Exodus 34:6.
4. Kindness; favor shown; acts of benevolence, compassion or mercy.
Jethro rejoiced for all the goodness which Jehovah
had done to Israel. Exodus 18:9.
---
Easton's Bible Dictionary
Goodness of God
A perfection of his character which he exercises towards his creatures according to their various circumstances and relations (Psalms 145:8, 9; 103:8; 1 John 4:8). Viewed generally, it is benevolence; as exercised with respect to the miseries of his creatures it is mercy, pity, compassion, and in the case of impenitent sinners, long-suffering patience; as exercised in communicating favour on the unworthy it is grace. "Goodness and justice are the several aspects of one unchangeable, infinitely wise, and sovereign moral perfection. God is not sometimes merciful and sometimes just, but he is eternally infinitely just and merciful." God is infinitely and unchangeably good (Zephaniah 3:17), and his goodness is incomprehensible by the finite mind (Romans 11:35, 36). "God's goodness appears in two things, giving and forgiving."
---