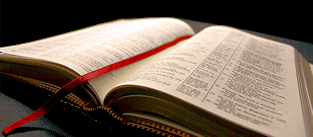 Bible Usage:
Dictionaries:
Included in Eastons:

Yes

Included in Hitchcocks:

No

Included in Naves:

No

Included in Smiths:

Yes

Included in Websters:

Yes

Included in Strongs:

Yes

Included in Thayers:

Yes

Included in BDB:

Yes
Strongs Concordance:
Easton's Bible Dictionary
Music
Jubal was the inventor of musical instruments (Genesis 4:21). The Hebrews were much given to the cultivation of music. Their whole history and literature afford abundant evidence of this. After the Deluge, the first mention of music is in the account of Laban's interview with Jacob (Genesis 31:27). After their triumphal passage of the Red Sea, Moses and the children of Israel sang their song of deliverance (Exodus 15).
But the period of Samuel, David, and Solomon was the golden age of Hebrew music, as it was of Hebrew poetry. Music was now for the first time systematically cultivated. It was an essential part of training in the schools of the prophets (1 Samuel 10:5; 19:19-24; 2 Kings 3:15; 1 Chronicles 25:6). There now arose also a class of professional singers (2 Samuel 19:35; Ecclesiastes 2:8). The temple, however, was the great school of music. In the conducting of its services large bands of trained singers and players on instruments were constantly employed (2 Samuel 6:5; 1 Chronicles 15; 16; 23:5; 25:1-6).
In private life also music seems to have held an important place among the Hebrews (Ecclesiastes 2:8; Amos 6:4-6; Isaiah 5:11, 12; 24:8, 9; Psalms 137; Jeremiah 48:33; Luke 15:25).
---
Naves Topical Index
Music
Teachers of
1 Chronicles 15:22; 1 Chronicles 25:7-8; 2 Chronicles 23:13
Physical effect of, on man
1 Samuel 16:15-16; 1 Samuel 16:23
Discoursed during the offering of sacrifices
2 Chronicles 29:27-28
Precentor
Nehemiah 12:42
Chief musician
Nehemiah 12:42; Habakkuk 3:19
Chambers for musicians in the temple, in Ezekiel's vision
Ezekiel 40:44
In heaven
Revelation 5:8-9; Revelation 14:2-3; Revelation 15:2-3
Instruments of:
Invented by Jubal
Genesis 4:21
Invented by David
1 Chronicles 23:5; 2 Chronicles 7:6; 2 Chronicles 29:26; Amos 6:5
Made by Solomon
1 Kings 10:12; 2 Chronicles 9:11; Ecclesiastes 2:8
Made by Tyrians
Ezekiel 28:13
Cornet
General references
Daniel 3:5; Daniel 3:7; Daniel 3:10
Trumpet

Cymbal
Cymbal
Dulcimer, a double pipe
Daniel 3:5; Daniel 3:10; Daniel 3:15
Flute
Daniel 3:5; Daniel 3:7; Daniel 3:10; Daniel 3:15
Gittith, a stringed instrument
Psalms 8:1-9; Psalms 19:81; Psalms 84:1-12
Harp
Harp
Organ, probably composed of pipes furnishing a number of notes
Genesis 4:21; Job 21:12; Job 30:31; Psalms 150:4
Pipe
Psaltery
Psaltery
Sackbut, a harp
Daniel 3:5; Daniel 3:7; Daniel 3:10; Daniel 3:15
Timbrel
Timbrel, a tambourine
Timbrel
Trumpet
Trumpet
Viol, a lyre
Isaiah 5:12; Isaiah 14:11; Amos 5:23; Amos 6:5
Symbols used in:
Alamoth, literally virgins. It seems to indicate the rendering of the song by female voices, possibly soprano
1 Chronicles 15:20; Psalms 46:1
AlTaschith, seems to have been used to indicate the kind of ode, or the kind of melody in which the ode should be sung
Psalms 57:1; Psalms 58:1; Psalms 59:1; Psalms 75:1
Higgaion:
According to Gesenius, it signifies the murmuring tone of a harp, and hence that the music should be rendered in a plaintive manner
Psalms 92:3

Combined with Selah, it may have been intended to indicate a pause in the vocal music while the instruments rendered an interlude
Psalms 9:16

Mendelssohn translates it meditation, thought. Hence that the music was to be rendered in a mode to promote devout meditation
Psalms 19:14

Mahalath, Maschil, Leannoth. They may indicate the instruments to be played or the melody to be sung
Psalms 53:1; Psalms 88:1
Maschil. The meaning is obscure, but its signification where it occurs elsewhere than in the titles of Psalms is equivalent to the English word instruction, or to become wise by instruction
Psalms 32:1; Psalms 42:1; Psalms 44:1; Psalms 45:1; Psalms 52:1; Psalms 53:1; Psalms 54:1; Psalms 55:1; Psalms 74:1; Psalms 78:1; Psalms 88:1; Psalms 89:1; Psalms 142:1; Psalms 47:7
Michtam. Luther interprets as golden, that is, precious. Ewald interprets it as signifying a plaintive manner
Psalms 16:1; Psalms 56:1; Psalms 57:1; Psalms 58:1; Psalms 59:1; Psalms 60:1
Muth-Labben. Authorities, ancient and modern, differ as to the probable signification. Gesenius and De Wette interpret it, with the voice of virgins, by boys. Others derive the word from a different Hebrew root, and interpret it as indicating that the Psalm was a funeral ode
Psalms 9:1
Neginah and Neginoth. Its use seems to have been to indicate that the song should be accompanied by stringed instruments
Psalms 4:1; Psalms 54:1; Psalms 55:1; Psalms 61:1; Psalms 67:1; Habakkuk 3:19
Nehiloth. It seems to indicate, according to Gesenius, that when this Psalm was sung it was to be accompanied by wind instruments
Psalms 5:1
Selah. Its use is not known. Possibly it signified a pause in the vocal music while an instrumental interlude or finale was rendered
Psalms 3:2; Psalms 3:4; Psalms 3:8; Psalms 4:2; Psalms 4:4; Psalms 7:5; Psalms 9:16; Psalms 9:20; Psalms 20:3; Psalms 21:2; Psalms 24:6; Psalms 24:10; Psalms 32:4; Psalms 32:5; Psalms 32:7; Psalms 39:5; Psalms 39:11; Psalms 44:8; Psalms 46:3; Psalms 46:7; Psalms 46:11; Psalms 47:4; Psalms 48:8; Psalms 49:13; Psalms 49:15; Psalms 50:6; Psalms 52:3; Psalms 52:5; Psalms 54:3; Psalms 55:7; Psalms 55:19; Psalms 57:3; Psalms 57:6; Psalms 59:5; Psalms 59:13; Psalms 60:4; Psalms 61:4; Psalms 62:4; Psalms 62:8; Psalms 66:4; Psalms 66:7; Psalms 66:15; Psalms 67:1; Psalms 67:4; Psalms 68:7; Psalms 68:19; Psalms 68:32; Psalms 75:3; Psalms 76:3; Psalms 76:9; Psalms 77:3; Psalms 77:9; Psalms 77:15; Psalms 81:7; Psalms 82:2; Psalms 83:8; Psalms 84:4; Psalms 84:8; Psalms 85:2; Psalms 87:3; Psalms 87:6; Psalms 88:7; Psalms 88:10; Psalms 89:4; Psalms 89:37; Psalms 89:45; Psalms 89:48; Psalms 140:3; Psalms 140:5; Psalms 140:8; Psalms 143:6; Habakkuk 3:3; Habakkuk 3:9; Habakkuk 3:13
Sheminith. Translated eighth, probably indicates the measure, movement, or pitch
Psalms 6:1; Psalms 12:1
Shiggaion, and its plural, Shigionoth, are supposed to have been musical terms to guide in rendering the song. The term may suggest the movement in interpreting the music set to it
Psalms 7:1; Habakkuk 3:1
Shoshannim and Shushan-Eduth, seem to indicate the manner in which these Psalms were to be rendered. Kimchi, Tremellius, and Eichhorn render it hexachorda, that is, that in singing these Psalms instruments of six strings were to accompany
Psalms 45:1; Psalms 60:1; Psalms 69:1; Psalms 80:1
Unclassified scriptures relating to
Genesis 31:27; Exodus 15:1-27; Numbers 21:17-20; Jude 5:1-31; Judges 11:34; 1 Samuel 18:6-7; 2 Samuel 19:35; 1 Kings 1:40; 1 Chronicles 6:31-32; 1 Chronicles 15:16-22; 1 Chronicles 15:24; 1 Chronicles 15:27-28; 1 Chronicles 16:4-42; 1 Chronicles 23:3; 1 Chronicles 23:5-6; 1 Chronicles 23:27; 1 Chronicles 23:30; 1 Chronicles 25:1-31; 2 Chronicles 5:12-13; 2 Chronicles 20:19; 2 Chronicles 20:21-22; 2 Chronicles 20:28; 2 Chronicles 23:13; 2 Chronicles 23:18; 2 Chronicles 29:25-28; 2 Chronicles 31:2; 2 Chronicles 35:15; 2 Chronicles 35:25; Ezra 2:64-65; Ezra 3:10-11; Nehemiah 12:24; Nehemiah 12:27-47; Job 21:12; Job 30:31; Psalms 33:1-4; Psalms 68:1-35; Psalms 81:1-3; Psalms 87:7; Psalms 92:1-3; Psalms 95:1-2; Psalms 98:1-8; Psalms 104:33; Psalms 105:2; Psalms 135:1-3; Psalms 137:1-6; Psalms 144:9; Psalms 149:1-3; Psalms 149:6; Psalms 150:1-6; Proverbs 25:20; Ecclesiastes 2:8; Isaiah 5:12; Isaiah 14:11; Isaiah 16:10; Isaiah 23:16; Isaiah 24:8-9; Isaiah 30:29; Isaiah 30:32; Jeremiah 31:4; Ezekiel 26:13; Ezekiel 33:32; Daniel 3:4-7; Daniel 3:10-16; Amos 6:5; Amos 8:10; Matthew 9:23; Matthew 11:17; Mark 14:26; 1 Corinthians 14:15; Ephesians 5:19; Colossians 3:16; Hebrews 2:12; Revelation 14:2-3; Revelation 18:22
Praise; Psalms
---
Smith's Bible Dictionary
Music
The most ancient music.

The inventor of musical instruments, like the first poet and the first forger of metals, was a Cainite. We learn from (Genesis 4:21) that Jubal the son of Lamech was "the father of all such as handle the harp and organ," that is, of all players upon stringed and wind instruments. The first mentioned of music in the times after the deluge is in the narrative of Laban's interview with Jacob, (Genesis 32:27) so that, whatever way it was preserved, the practice of music existed in the upland country of Syria, and of the three possible kinds of musical instruments two were known and employed to accompany the song. The three kinds are alluded to in (Job 21:12) On the banks of the Red Sea Moses and the children of Isr'l sang their triumphal song of deliverance from the hosts of Egypt; and Miriam, in celebration of the same event, exercised one of her functions as a prophetess by leading a procession of the women of the camp, chanting in chorus the burden of the song of Moses. The song of Deborah and Barak is cast in a distinctly metrical form, and was probably intended to be sung with a musical accompaniment as one of the people's songs. The simpler impromptu with which the women from the cities of Isr'l greeted David after the slaughter of the Philistines was apparently struck off on the spur of the moment, under the influence of the wild joy with which they welcomed their national champion. "the darling of the sons of Isr'l." (1 Samuel 18:6,7) Up to this time we meet with nothing like a systematic cultivation of music among the Hebrews, but the establishment of the schools of the prophets appears to have supplied this want. Whatever the students of these schools may have been taught, music was an essential part of their practice. Professional musicians soon became attached to the court.

The golden age of Hebrew music . David seems to have gathered round him "singing men and singing women." (2 Samuel 19:35) Solomon did the same, (Ecclesiastes 2:8) adding to the luxury of his court by his patronage of art, and obtaining a reputation himself as no mean composer. (1 Kings 4:32) But the temple was the great school of music, and it was consecrated to its highest service in the worship of Jehovah. Before, however the elaborate arrangements had been made by David for the temple choir, there must have been a considerable body of musicians throughout the country. (2 Samuel 6:5) (David chose 4000 musicians from the 38,000 Levies in his reign, or one in ten of the whole tribe. Of these musicians 288 were specially trained and skillful. (1 Chronicles 26:6,7) The whole number was divided into 24 courses, each of which would thus consist of a full band of 154 musicians, presided over by a body of 12 specially-trained leaders, under one of the twenty-four sons of Asaph, Heman or Jeduthun as conductor. The leaders appear to have played on the cymbals, perhaps to make the time. (1 Chronicles 15:19; 16:5) All these joined in a special chant which David taught them, and which went by his name. (1 Chronicles 23:5) Women also took part in the temple choir. (1 Chronicles 13:8; 25:5,6) These great choirs answered one to another in responsive singing; thus the temple music most have been grand and inspiring beyond anything known before that time.
Character of Hebrew music .

As in all Oriental nations, the music of the Hebrews was melody rather than harmony, which latter was then unknown. All old and young, men and maidens, singers and instruments, appear to have sung one part only in or in octaves. "The beauty of the music consisted altogether in the melody;" but this, with so many instruments and voices, was so charming that "the whole of antiquity is full of the praises of this music. By its means battles were won, cities conquered, mutinies quelled, diseases cured."

ED.)

Uses of music .

In the private as well as in the religions life of the Hebrews music held a prominent place. The kings had their court musicians, (2 Chronicles 35:25; Ecclesiastes 2:8) and in the luxurious times of the later monarchy the effeminate gallants of Isr'l amused themselves with devising musical instruments while their nation was perishing ("as Nero fiddled while Rome was burning"). But music was also the legitimate expression of mirth and gladness The bridal processions as they passed through the streets were accompanied with music and song. (Jeremiah 7:34) The music of the banquets was accompanied with song and dancing. (Luke 15:26) The triumphal processions which celebrated victory were enlivened by minstrels and singers. (Exodus 15:1,20; Judges 5:1; 11:34) There were also religious songs. (Isaiah 30:29; James 5:13) Love songs are alluded to; in (Psalms 45:1) title, and Isaiah 5:1 There were also the doleful songs of the funeral procession, and the wailing chant of the mourners. The grape-gatherers sang at their work, and the women sang as they toiled at the mill, and on every occasion the land of the Hebrews during their national prosperity was a land of music and melody.
---
Webster's 1828 Dictionary
Music
MU'SIC, noun s as z. [Latin musica.]
1. Melody or harmony; any succession of sounds so modulated as to please the ear, or any combination of simultaneous sounds in accordance or harmony. music is vocal or instrumental. Vocal music is the melody of a single voice, or the harmony of two or more voices in concert. Instrumental music is that produced by one or more instruments.
By music minds an equal temper know.
2. Any entertainment consisting in melody or harmony.
What music and dancing and diversions and songs are to many in the world, that prayers and devotions and psalms are to you.
3. The science of harmonical sounds, which treats of the principles of harmony, or the properties, dependencies and relations of sounds to each other. This may be called speculative or theoretical music
4. The art of combining sounds in a manner to please the ear. This is practical music or composition.
5. Order; harmony in revolutions; as the music of the spheres.
---
Easton's Bible Dictionary
Music, Instrumental
Among instruments of music used by the Hebrews a principal place is given to stringed instruments. These were,
1. The kinnor, the "harp."
2. The nebel, "a skin bottle," rendered "psaltery."
3. The sabbeka, or "sackbut," a lute or lyre.
4. The gittith, occurring in the title of Psalms 8; 8; 84.
5. Minnim (Psalms 150:4), rendered "stringed instruments;" in Psalms 45:8, in the form minni, probably the apocopated (i.e., shortened) plural, rendered, Authorized Version, "whereby," and in the Revised Version "stringed instruments."
6. Machalath, in the titles of Psalms 53 and 88; supposed to be a kind of lute or guitar.
Of wind instruments mention is made of,
1. The ugab (Genesis 4:21; Job 21:12; 30:31), probably the so-called Pan's pipes or syrinx.
2. The qeren or "horn" (Joshua 6:5; 1 Chronicles 25:5).
3. The shophar, rendered "trumpet" (Joshua 6:4, 6, 8). The word means "bright," and may have been so called from the clear, shrill sound it emitted. It was often used (Exodus 19:13; Numbers 10:10; Judges 7:16, 18; 1 Samuel 13:3).
4. The hatsotserah, or straight trumpet (Psalms 98:6; Numbers 10:1-10). This name is supposed by some to be an onomatopoetic word, intended to imitate the pulse-like sound of the trumpet, like the Latin taratantara. Some have identified it with the modern trombone.
5. The halil, i.e, "bored through," a flute or pipe (1 Samuel 10:5; 1 Kings 1:40; Isaiah 5:12; Jeremiah 48:36) which is still used in Palestine.
6. The sumponyah, rendered "dulcimer" (Daniel 3:5), probably a sort of bagpipe.
7. The maskrokith'a (Daniel 3:5), rendered "flute," but its precise nature is unknown.
Of instruments of percussion mention is made of,
1. The toph, an instrument of the drum kind, rendered "timbrel" (Exodus 15:20; Job 21:12; Psalms 68:25); also "tabret" (Genesis 31:27; Isaiah 24:8; 1 Samuel 10:5).
2. The paamon, the "bells" on the robe of the high priest (Exodus 28:33; 39:25).
3. The tseltselim, "cymbals" (2 Samuel 6:5; Psalms 150:5), which are struck together and produce a loud, clanging sound. Metsilloth, "bells" on horses and camels for ornament, and metsiltayim, "cymbals" (1 Chronicles 13:8; Ezra 3:10, etc.). These words are all derived from the same root, tsalal, meaning "to tinkle."
4. The menaan'im, used only in 2 Samuel 6:5, rendered "cornets" (R.V., "castanets"); in the Vulgate, "sistra," an instrument of agitation.
5. The shalishim, mentioned only in 1 Samuel 18:6, rendered "instruments of music" (marg. of R.V., "triangles or three-stringed instruments").
The words in Ecclesiastes 2:8, "musical instruments, and that of all sorts," Authorized Version, are in the Revised Version "concubines very many."
---
Webster's 1828 Dictionary
Musical
MU'SICAL, adjective Belonging to music; as musical proportion; a musical instrument.
1. Producing music or agreeable sounds; as a musical voice.
2. Melodious; harmonious; pleasing to the ear; as musical sounds or numbers.
---
Smith's Bible Dictionary
Musical Instruments of the Hebrews
(There has been great obscurity as to the instruments of music in use among the Hebrews, but the discoveries on the monuments of Egypt and Assyria have thrown much light upon the form and nature of these instruments. I. STRINGED INSTRUMENTS.
The harp or lyre. [illustration]
The psaltery , the name of various large instruments of the harp kind.
The sackbut , a harp-like instrument of four strings and of triangular form.
A kind of lute or guitar (mahalath), in titles to (Psalms 53:1) and Psalms 88:1 With a long, flat neck, and a hollow body of wood whose surface was perforated with holes. There were three strings, end the whole instrument was three or four feet long.
The gittith , in titles to (Psalms 8:1; 81:1; 84:1) a stringed instrument, probably found by David st Gath, whence its name. II. INSTRUMENTS OF PERCUSSION.
The timbrel , a form of tambourine, a narrow hoop covered with a tightened skin, and struck with the hand on the Egyptian monuments are three kinds

the circular, the square, and another formed by two squares separated by a bar.

The drum (toph). Of this there were many varieties, some of them resembling modern drums. The Egyptians had along drum, of wood or copper, 2 1/2 feet long, resembling the tom-tom of India, and beaten by the hand. Another form was shaped like a cask with bulging centre, and was made of copper. It was of the same length as the other, but larger around, and was beaten with sticks. Another drum was more like our kettledrum; and one of these, the rabbins say, was placed in the temple court to the priests to prayer, and could be heard from Jerusalem to Jericho.
Bells (paanton), attached to the high priest's dress, and rung by striking against the knobs, shaped like pomegranates, which were hung near them.
Cymbals . The earliest cymbals were probably finger cymbals -small plates of metal fastened to the thumb and middle finger, and struck together. Afterward there were the large cymbals, played with both hands.
Systra (menaanim), (2 Samuel 6:5) there translated comets. The systrum was a carved bronze or copper frame, with a handle, in all from 8 to 18 inches long, with movable rings and bars. It was shaken with the hand, and the rings and bars made a piercing metallic sound by striking against the bronze frame.
The triangle (shalishim), (1 Samuel 18:6) a musical instrument (machol) used for accompanying the dance, and several times translated dancing. (Psalms 150:3,45) It was a metallic rim or frame sometimes with a handle and had small bells attached to it, or bars across on which were strung metallic rings or plates. It was held in the hand, and was played by the women at weddings and merry-makings. III. WIND INSTRUMENTS.

The syrinx, pandean pipe or bagpipe (ugab); translated "organ" in (Genesis 4:21) Either like the bagpipe, or a series of pipes from 5 to 23 in number, though usually only 7.
The horn ,in the form of an animal's horn even when made of metal but originating in the use of the horns of cattle.
The trumpet (shophar) same as horn, 2.
The straight trumpet .
The flute (halil , meaning "bored through "), a pipe perforated with holes, originally made from reeds, but afterward of wood bone, horn or ivory. It was chiefly consecrated to joy or pleasure.
The flute , alluded to in (Daniel 3:6) probably a kind of double flageolet.
The dulcimer , (Daniel 3:5) a kind of bagpipe with two shrill reeds. The modern dulcimer is a triangular instrument strung with about 60 brass wires, and played upon with little sticks or metallic rods. It more resembles the ancient psaltery than the dulcimer of (Daniel 3:5)

ED.)
---
Webster's 1828 Dictionary
Musically
MU'SICALLY, adverb In a melodious or harmonious manner; with sweet sounds.
---
Webster's 1828 Dictionary
Musicalness
MU'SICALNESS, noun The quality of being melodious or harmonious.
---
Webster's 1828 Dictionary
Music-book
MU'SIC-BOOK, noun A book containing tunes or songs for the voice or for instruments.
---
Webster's 1828 Dictionary
Musician
MUSI'CIAN, noun A person skilled in the science of music, or one that sings or performs on instruments of music according to the rules of the art.
---
Easton's Bible Dictionary
Musician, Chief
(Heb. menatstseah), the precentor of the Levitical choir or orchestra in the temple, mentioned in the titles of fifty-five psalms, and in Habakkuk 3:19, Revised Version. The first who held this office was Jeduthun (1 Chronicles 16:41), and the office appears to have been hereditary. Heman and Asaph were his two colleagues (2 Chronicles 35:15).
---
Webster's 1828 Dictionary
Music-master
MU'SIC-M'ASTER, noun One who teaches music.
---