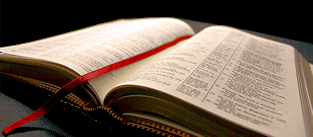 Bible Usage:
Dictionaries:
Included in Eastons:

Yes

Included in Hitchcocks:

No

Included in Naves:

No

Included in Smiths:

Yes

Included in Websters:

Yes

Included in Strongs:

Yes

Included in Thayers:

Yes

Included in BDB:

Yes
Strongs Concordance:
Easton's Bible Dictionary
Oath
A solemn appeal to God, permitted on fitting occasions (Deuteronomy 6:13; Jeremiah 4:2), in various forms (Genesis 16:5; 2 Samuel 12:5; Ruth 1:17; Hosea 4:15; Romans 1:9), and taken in different ways (Genesis 14:22; 24:2; 2 Chronicles 6:22). God is represented as taking an oath (Hebrews 6:16-18), so also Christ (Matthew 26:64), and Paul (Romans 9:1; Galatians 1:20; Philippians 1:8). The precept, "Swear not at all," refers probably to ordinary conversation between man and man (Matthew 5:34, 37). But if the words are taken as referring to oaths, then their intention may have been to show "that the proper state of Christians is to require no oaths; that when evil is expelled from among them every yea and nay will be as decisive as an oath, every promise as binding as a vow."
---
Naves Topical Index
Oath
---
Smith's Bible Dictionary
Oath
The principle on which an oath is held to be binding is incidentally laid down in (Hebrews 6:16) viz. as an ultimate appeal to divine authority to ratify an assertion. On the same principle, that oath has always been held most binding which appealed to the highest authority, as regards both individuals and communities. As a consequence of this principle, appeals to God's name on the one hand, and to heathen deities on the other, are treated in scripture as tests of allegiance. (Exodus 23:13; 34:6; 29:12) etc. So also the sovereign's name is sometimes used as a form of obligation. (Genesis 42:15; 2 Samuel 11:11; 14:19) Other forms of oath, serious or frivolous, are mentioned, some of which are condemned by our Lord. (Matthew 6:33; 23:16-22) and see (James 5:12) (There is, however, a world-wide difference between a solemn appeal to God and profane swearing.) The forms of adjuration mentioned in Scripture are
---
Webster's 1828 Dictionary
Oath
OATH, noun
A solemn affirmation or declaration, made with an appeal to God for the truth of what is affirmed. The appeal to God in an oath implies that the person imprecates his vengeance and renounces his favor if the declaration is false, or if the declaration is a promise, the person invokes the vengeance of God if he should fail to fulfill it. A false oath is called perjury.
---
Webster's 1828 Dictionary
Oathable
OATHABLE, adjective Capable of having an oath administered to. [Not used.]
---
Webster's 1828 Dictionary
Oathbreaking
OATHBREAKING, noun The violation of an oath; perjury.
---