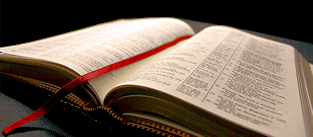 Bible Usage:
Dictionaries:
Included in Eastons:

No

Included in Hitchcocks:

No

Included in Naves:

No

Included in Smiths:

Yes

Included in Websters:

Yes

Included in Strongs:

Yes

Included in Thayers:

Yes

Included in BDB:

Yes
Strongs Concordance:
Smith's Bible Dictionary
Pot
The term "pot" is applicable to so many sorts of vessels that it can scarcely be restricted to any one in particular.
Asuc (2 Kings 4:2) the earthen jar, deep and narrow, without handles, probably like the Roman and Egyptian amphora, inserted in a stand of wood or stone.
Cheres , an earthen vessel for stewing or seething. (Leviticus 6:28; Ezekiel 4:9)
Dud , a vessel for culinary purposes, perhaps of smaller size. (1 Samuel 2:14) The "pots" set before the Rachabites, (Jeremiah 35:5) were probably bulging jars or bowls. The water-pots of Cana appear to have been large amphor', such as are in use at the present day in Syria. These were of stone or hard earthenware. The water-pot of the Samaritan woman may have been a leathern bucket, such as Bedouin women use.
---
Webster's 1828 Dictionary
Pot
POT, noun
1. A vessel more deep than broad, made of earth, or iron or other metal, used for several domestic purposes; as an iron pot for boiling meat or vegetables; a pot for holding liquors; a cup, as a pot of ale; an earthen pot for plants, called a flower pot etc.
2. A sort of paper of small sized sheets.
To go to pot to be destroyed, ruined, wasted or expended. [A low phrase.]
POT, verb transitive To preserve seasoned in pots; as potted fowl and fish.
1. To inclose or cover in pots of earth.
2. To put in casks for draining; as, to pot sugar, by taking it from the cooler and placing it in hogsheads with perforated heads, from which the molasses percolates through the spongy stalk of a plantain leaf.
---