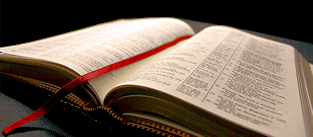 Bible Usage:
Dictionaries:
Included in Eastons:

No

Included in Hitchcocks:

No

Included in Naves:

No

Included in Smiths:

No

Included in Websters:

Yes

Included in Strongs:

Yes

Included in Thayers:

Yes

Included in BDB:

Yes
Strongs Concordance:
Webster's 1828 Dictionary
Reproach
REPROACH, verb transitive [Latin prox, in proximus.]
1. To censure in terms of opprobrium or contempt.
Mezentius with his ardor warm'd his fainting friends, reproach'd their shameful flight, repell'd the victors.
2. To charge with a fault in severe language.
That shame there sit not, and reproach us as unclean.
3. To upbraid; to suggest blame for any thing. A man's conscience will reproach him for a criminal, mean or unworthy action.
4. To treat with scorn or contempt. Luke 6:22.
REPROACH, noun
1. Censure mingled with contempt or derision; contumelious or opprobrious language towards any person; abusive reflections; as foul-mouthed reproach
2. Shame; infamy; disgrace.
Give not thine heritage to reproach Joel 2:17. Isaiah 4:1.
3. Object of contempt, scorn or derision.
Come, and let us build up the wall of Jerusalem, that we may be no more a reproach Nehemiah 2:17.
4. That which is the cause of shame or disgrace. Genesis 30:23.
---
Webster's 1828 Dictionary
Reproachable
REPROACHABLE, adjective
1. Deserving reproach.
2. Opprobrious; scurrilous. [Not proper.]
---
Webster's 1828 Dictionary
Reproached
REPROACHED, participle passive Censured in terms of contempt; upbraided.
---
Webster's 1828 Dictionary
Reproachful
REPROACHFUL, adjective
1. Expressing censure with contempt; scurrilous; opprobrious; as reproachful words.
2. Shameful; bringing or casting reproach; infamous; base; vile; as reproachful conduct; a reproachful life.
---
Webster's 1828 Dictionary
Reproachfully
REPROACHFULLY, adverb
1. In terms of reproach; opprobriously; scurrilously
2. Shamefully; disgracefully; contemptuously.
---