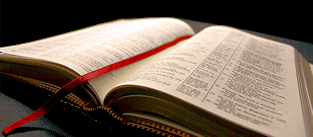 Bible Usage:
Dictionaries:
Included in Eastons:

No

Included in Hitchcocks:

No

Included in Naves:

No

Included in Smiths:

No

Included in Websters:

Yes

Included in Strongs:

Yes

Included in Thayers:

No

Included in BDB:

Yes
Strongs Concordance:
Webster's 1828 Dictionary
Scoff
SCOFF, verb intransitive [Gr. The primary sense is probably to throw. But I do not find the word in the English and Greek sense, in any modern language except the English.]
To treat with insolent ridicule, mockery or contumelious language; to manifest contempt by derision; with at. To scoff at religion and sacred things is evidence of extreme weakness and folly, as well as of wickedness.
They shall scoff at the kings. Habakkuk 1:10.
SCOFF, verb transitive To treat with derision or scorn.
SCOFF, noun Derision, ridicule, mockery or reproach, expressed in language of contempt; expression of scorn or contempt.
With scoffs and scorns and contumelious taunts.
---
Webster's 1828 Dictionary
Scoffer
SCOFF'ER, noun One who scoffs; one that mocks, derides or reproaches in the language of contempt; a scorner.
There shall come in the last days scoffers, walking after their own lusts, and saying, 'Where is the promise of his coming?' 2 Peter 3:3.
---
Naves Topical Index
Scoffing
---
Webster's 1828 Dictionary
Scoffing
SCOFF'ING, participle present tense Deriding or mocking; treating with reproachful language.
---
Webster's 1828 Dictionary
Scoffingly
SCOFF'INGLY, adverb In mockery or contempt; by way of derision.
Aristotle applied this hemistich scoffingly to the sycophants at Athens.
---