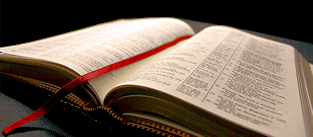 Bible Usage:
Dictionaries:
Included in Eastons:

Yes

Included in Hitchcocks:

No

Included in Naves:

Yes

Included in Smiths:

Yes

Included in Websters:

Yes

Included in Strongs:

Yes

Included in Thayers:

Yes

Included in BDB:

Yes
Strongs Concordance:
Easton's Bible Dictionary
Spikenard
(Heb. nerd), a much-valued perfume (Song of Solomon 1:12; 4:13, 14). It was "very precious", i.e., very costly (Mark 14:3; John 12:3, 5). It is the root of an Indian plant, the Nardostachys jatamansi, of the family of Valeriance, growing on the Himalaya mountains. It is distinguished by its having many hairy spikes shooting out from one root. It is called by the Arabs sunbul Hindi, "the Indian spike." In the New Testament this word is the rendering of the Greek nardos pistike. The margin of the Revised Version in these passages has "pistic nard," pistic being perhaps a local name. Some take it to mean genuine, and others liquid. The most probable opinion is that the word pistike designates the nard as genuine or faithfully prepared.
---
Naves Topical Index
Spikenard
---
Smith's Bible Dictionary
Spikenard
(Heb. nerd) is mentioned twice in the Old Testament viz. in (Solomon 1:12; 4:13,14) The ointment with which our Lord was anointed as he sat at meat in Simon's house at Bethany consisted of this precious substance, the costliness of which may be inferred from the indignant surprise manifested by some of the witnesses of the transaction. See (Mark 14:3-5; John 12:3,5) (Spikenard,from which the ointment was made, was an aromatic herb of the valerian family (Nardostachys jatamansi). It was imported from an early age from Arabia India and the Far East. The costliness of Mary's offering (300 pence=) may beat be seen from the fact that a penny (denarius, 15 to 17 cents) was in those days the day-wages of a laborer. (Matthew 20:2) In our day this would equal at least or .-ED.)
---
Webster's 1828 Dictionary
Spikenard
SPIKENARD, noun spik'nard. [Latin spica nardi.]
1. A plant of the genus Nardus.
2. The oil of balsam procured from the spikenard
---