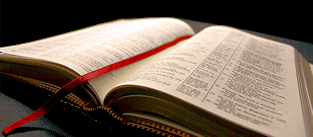 Bible Usage:
Dictionaries:
Included in Eastons:

No

Included in Hitchcocks:

No

Included in Naves:

Yes

Included in Smiths:

No

Included in Websters:

Yes

Included in Strongs:

Yes

Included in Thayers:

Yes

Included in BDB:

Yes
Strongs Concordance:
Naves Topical Index
Word
---
Webster's 1828 Dictionary
Word
WORD, noun [G., Latin , to speak. A word is that which is uttered or thrown out.]
1. An articulate or vocal sound, or a combination of articulate and vocal sounds, uttered by the human voice, and by custom expressing an idea or ideas; a single component part of human speech or language. Thus a in English is a word; but few words consist of one letter only. Most words consist of tow or more letters, as go, do, shall, called monosyllables, or of two or more syllables, as honor, goodness, amiable.
2. The letter or letters, written or printed, which represent a sound or combination of sounds.
3. A short discourse.
Shall I vouchsafe your worship a word or two?
4. Talk; discourse.
Why should calamity be full of words?
Be thy words severe.
5. Dispute; verbal contention; as, some words grew between us.
6. Language; living speech; oral expression. The message was delivered by word of mouth.
7. Promise. He gave me his word he would pay me.
Obey they parents; keep thy word justly.
8. Signal; order; command.
Give the word through.
9. Account; tidings; message. Bring me word what is the issue of the contest.
10. Declaration; purpose expressed.
I know you brave, and take you at your word
11. Declaration; affirmation.
I desire not the reader should take my word
12. The Scripture; divine revelation, or any part of it. This is called the word of God.
13. Christ. John 1:1.
14. A motto; a short sentence; a proverb.
A good word commendation; favorable account.
And gave the harmless fellow a good word
In word in declaration only.
Let us not love in word only, neither in tongue; but in deed and in truth. 1 John 3:18.
WORD, verb intransitive To dispute. [Little used.]
WORD, verb transitive To express in words. Take care to word ideas with propriety.
The apology of the king is the same, but worded with greater deference to that great prince.
---
Easton's Bible Dictionary
Word of God
(Hebrews 4:12, etc.). The Bible so called because the writers of its several books were God's organs in communicating his will to men. It is his "word," because he speaks to us in its sacred pages. Whatever the inspired writers here declare to be true and binding upon us, God declares to be true and binding. This word is infallible, because written under the guidance of the Holy Spirit, and therefore free from all error of fact or doctrine or precept. (See INSPIRATION; BIBLE.) All saving knowledge is obtained from the word of God. In the case of adults it is an indispensable means of salvation, and is efficacious thereunto by the gracious influence of the Holy Spirit (John 17:17; 2 Timothy 3:15, 16; 1 Peter 1:23).
---
Naves Topical Index
Word of God
---
Easton's Bible Dictionary
Word, the
(Gr. Logos), one of the titles of our Lord, found only in the writings of John (John 1:1-14; 1 John 1:1; Revelation 19:13). As such, Christ is the revealer of God. His office is to make God known. "No man hath seen God at any time; the only begotten Son, which is in the bosom of the Father, he hath declared him" (John 1:18). This title designates the divine nature of Christ. As the Word, he "was in the beginning" and "became flesh." "The Word was with God " and "was God," and was the Creator of all things (comp. Psalms 33:6; 107:20; 119:89; 147:18; Isaiah 40:8).
---
Webster's 1828 Dictionary
Word-catcher
WORD-CATCHER, noun One who cavils at words.
---
Webster's 1828 Dictionary
Worded
WORDED, participle passive Expressed in words.
---
Webster's 1828 Dictionary
Worder
WORDER, noun A speaker. [Not in use.]
---
Webster's 1828 Dictionary
Wordiness
WORDINESS, noun [from wordy.] The state or quality of abounding with words.
---
Webster's 1828 Dictionary
Wording
WORDING, noun
1. The act of expressing in words.
2. The manner of expressing in words. The wording of the ideas is very judicious.
---
Webster's 1828 Dictionary
Wordish
WORDISH, adjective Respecting words. [Not used.]
---
Webster's 1828 Dictionary
Wordishness
WORDISHNESS, noun Manner of wording. [Not used.]
---
Webster's 1828 Dictionary
Wordless
WORDLESS, adjective Not using words; not speaking; silent.
---
Naves Topical Index
Words
Of Jesus:
Gracious
Luke 4:22
Spirit and life
John 6:63
Eternal life
John 6:68
Shall judge
John 12:47-48
Of the wise:
As goads, and as nails well fastened
Ecclesiastes 12:11
Gracious
Ecclesiastes 10:12
Spoken in season
Proverbs 15:23; Isaiah 50:4
Fitly spoken, like apples of gold in filigree of silver
Proverbs 25:11
Of the perfect man, gentle
James 3:2
Should be acceptable to God
Psalms 19:14
Of the teacher, should be plain
1 Corinthians 14:9; 1 Corinthians 14:19
Unprofitable words, to be avoided
2 Timothy 2:14
Unspeakable words, heard by Paul in paradise
2 Corinthians 12:4
Vain words:
Not to be regarded
Exodus 5:9; Ephesians 5:6
Like a tempest
Job 8:2
Without knowledge, darken counsel
Job 38:2
Idle, account must be given for in the day of judgment
Matthew 12:36-37
Hasty, folly of
Proverbs 29:20
In a multitude of, is sin
Proverbs 10:19
Fool known by the multitude of
Ecclesiastes 5:3
Fool will swallow himself
Ecclesiastes 10:12-14
Seditious, deceive the simple
Romans 16:18
Deceitful, are a snare to him who utters them
Proverbs 6:2
Of the hypocrite, softer than oil
Psalms 55:21
Of the talebearer, wounds to the soul
Proverbs 18:8
Busybody; Slander; Speaking, Evil; Talebearer
---
Webster's 1828 Dictionary
Wordy
WORDY, adjective
1. Using many words; verbose; as a wordy speaker; a wordy orator.
2. Containing many words; full of words.
We need not lavish hours in wordy periods.
---