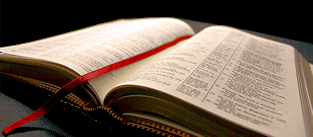 Bible Usage:
Dictionaries:
Included in Eastons:

Yes

Included in Hitchcocks:

No

Included in Naves:

Yes

Included in Smiths:

Yes

Included in Websters:

Yes

Included in Strongs:

Yes

Included in Thayers:

Yes

Included in BDB:

Yes
Strongs Concordance:
Easton's Bible Dictionary
Adultery
Conjugal infidelity. An adulterer was a man who had illicit intercourse with a married or a betrothed woman, and such a woman was an adulteress. Intercourse between a married man and an unmarried woman was fornication. Adultery was regarded as a great social wrong, as well as a great sin.
The Mosaic law (Numbers 5:11-31) prescribed that the suspected wife should be tried by the ordeal of the "water of jealousy." There is, however, no recorded instance of the application of this law. In subsequent times the Rabbis made various regulations with the view of discovering the guilty party, and of bringing about a divorce. It has been inferred from John 8:1-11 that this sin became very common during the age preceding the destruction of Jerusalem.
Idolatry, covetousness, and apostasy are spoken of as adultery spiritually (Jeremiah 3:6, 8, 9; Ezekiel 16:32; Hosea 1:2:3; Revelation 2:22). An apostate church is an adulteress (Isaiah 1:21; Ezekiel 23:4, 7, 37), and the Jews are styled "an adulterous generation" (Matthew 12:39). (Comp. Revelation 12.)
---
Naves Topical Index
Adultery
---
Smith's Bible Dictionary
Adultery
(Exodus 20:14) The parties to this crime, according to Jewish law, were a married woman and a man who was not her husband. The Mosaic penalty was that both the guilty parties should be stoned, and it applied as well to the betrothed as to the married woman, provided she were free. (22:22-24) A bondwoman so offending was to be scourged, and the man was to make a trespass offering. (Leviticus 19:20-22) At a later time, and when owing, to Gentile example, the marriage tie became a looser bond of union, public feeling in regard to adultery changed, and the penalty of death was seldom or never inflicted. The famous trial by the waters of jealousy, (Numbers 5:11-29) was probably an ancient custom, which Moses found deeply seated
(But this ordeal was wholly in favor of the innocent, and exactly opposite to most ordeals. For the water which the accused drank was perfectly harmless, and only by a miracle could it produce a bad effect; while in most ordeals the accused must suffer what naturally produces death, and be proved innocent only by a miracle. Symbolically adultery is used to express unfaithfulness to covenant vows to God, who is represented as the husband of his people.)
---
Webster's 1828 Dictionary
Adultery
ADUL'TERY, noun [Latin adulterium. See Adulterate.]
1. Violation of the marriage bed; a crime, or a civil injury, which introduces, or may introduce, into a family, a spurious offspring.
By the laws of Connecticut, the sexual intercourse of any man, with a married woman, is the crime of adultery in both:such intercourse of a married man, with an unmarried woman, is fornication in both, and adultery of the man, within the meaning of the law respecting divorce; but not a felonious adultery in either, or the crime of adultery at common law, or by statute. This latter offense is, in England, proceeded with only in the ecclesiastical courts.
In common usage, adultery means the unfaithfulness of any married person to the marriage bed. In England, Parliament grant absolute divorces for infidelity to the marriage bed in either party; and the spiritual courts divorce a mensa et thoro.
2. In a scriptural sense, all manner of lewdness or unchastity, as in the seventh commandment.
3. In scripture, idolatry, or apostasy from the true God. Jeremiah 3:8.
4. In old laws, the fine and penalty imposed for the offense of adultery
5. In ecclesiastical affairs, the intrusion of a person into a bishopric, during the life of the bishop.
6. Among ancient naturalists, the grafting of trees was called adultery being considered as an unnatural union.
---